Impacting the Kingdom through Deer Run
Join Us for One of Our Annual Events
Opportunities to Impact Kingdom Growth through Deer Run
Your support helps ensure continued expansion of our mission to provide excellent camps and retreats that inspire a transformational relationship with Jesus Christ and strengthen relationships with family and friends.
With the continued growth in Middle Tennessee, most of our camp sessions have filled up quickly with many families on waiting lists for the past two summers. There is a great need for us to add more cabins, facilities, and recreation to serve our community well.
This is the largest opportunity God has given us in our 25-year history, and we want to continue to inspire revival, equip the next generation to become strong Christian leaders, and encourage children, youth and families to go out into the world and share Christ-like love with others.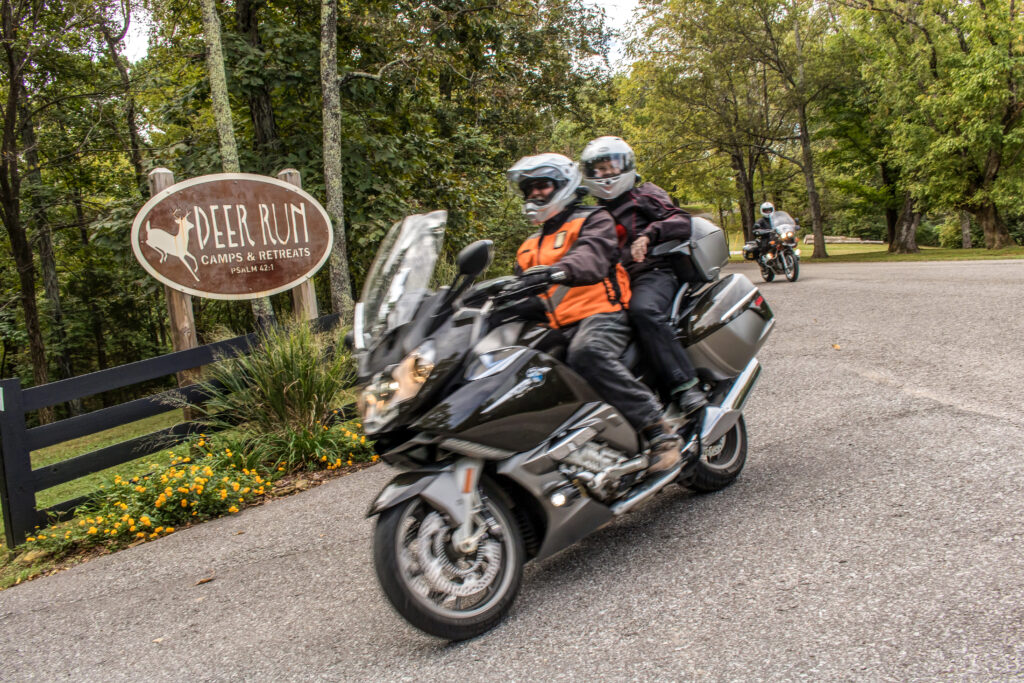 Riders Rally & Car Cruise-In
Raising Funds for Camper Scholarships
9:30 a.m.-3 p.m.
Saturday, October 7, 2023
at Deer Run Camps & Retreats
Gather with other motorcycle and car enthusiasts for an exciting, fun-filled day to raise funds for camp scholarships for kids in need! Bring your street-legal motorcycle — or favorite car — Jeep, Hot Rod, Antique, Classic. Or just come for fellowship and to enjoy the day with other enthusiasts! This is a family friendly event, so please respect our no alcohol policy.
---
EVENT REGISTRATION
Register here for your free lunch. This event is free, but advance registration is highly recommended so we know the number of attendees for lunch, plus the number of motorcycles and cars.
---
DONATIONS TO CAMP SCHOLARSHIPS
We ask you to consider your most generous donation to the Deer Run MISSION 42:1 Camp Scholarship Fund which provides a week-long summer camp or parent-child weekend for campers and families who otherwise would not be able to attend because of financial needs or who need emotional support due to a crisis such as the death of a parent or an imprisoned parent.
All donations are tax-deductible and go directly to the Camper Scholarship Fund. No donation is too small or large but we do ask you to consider a minimum donation of $100.
Event shirts and caps will be available for $25 each. All funds go to camper scholarships.
If you aren't able to attend, but want to give to the scholarship fund, you can donate here.
---
SCHEDULE
9:30 a.m. Check-in, visit with other enthusiasts, share stories, view cars and bikes!
The Creekside Camp Store & Eatery open for snacks and drinks.
11:00 a.m. Welcome and show with Illusionist & YouTube adventure rider Brock Gill!
11:45 a.m. Lunch provided.
1:00 p.m. Guided rides begin. Round trip rides are 2-3 hours. You may depart from the ride at anytime. There are 3 ride options:
Dual-Sport/Adventure Bikes on dirt, gravel, and paved roads: guided by Brock Gill, illusionist and YouTube adventure rider
Rural Paved 2-lane Backroads: guided by David & Liz Gibson, Deer Run founders
Smooth Paved Scenic Roads for cruisers: guided by Scott Oliver, local motorcyclist
If you have questions or would like to become a sponsor, contact Josh Barrera at JoshB@DeerRun.camp.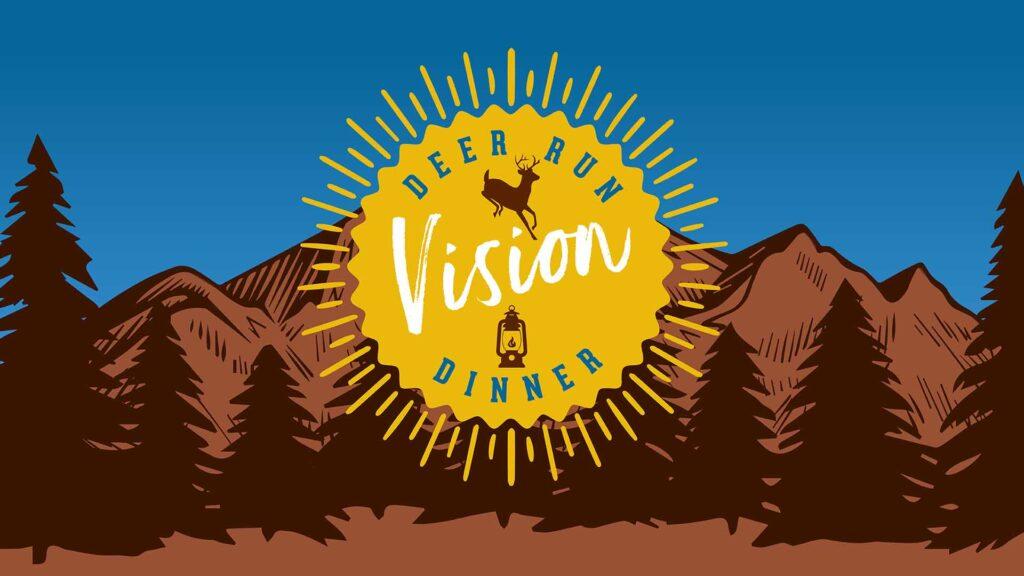 6 p.m.
November 14 & 16, 2023
at The Fortress at Deer Run Camps & Retreats
Make an Impact for Christ through the Growing Ministry of Deer Run
God is moving in powerful ways at Deer Run. This summer we shared the gospel of Christ with just over 3,600 campers. And many responded to that message in life-changing ways — 157 made a profession of faith, 197 were baptized in Spring Valley Lake, and 66 recommitted their lives to Christ.
Our annual Vision Dinner is a time to celebrate all that God has done over the past 25 years through the ministry of Deer Run and to be inspired as our founders share their vision for growth over the next 5 years.
This year, we are offering two date options for you to be a part of this amazing celebration. We invite you to come and discover how you can make an impact for Christ through the growth and expansion of Deer Run. You will hear from individuals impacted by the fun, adventure, and Christ-centered ministry of Deer Run as well as our leaders and founders.
Ben and Josh Calhoun of CITIZEN WAY will be our special musical guests, sharing their top CCM hits, and why Deer Run means so much to them.
If you have questions, contact Jenny Dyer at JennyD@DeerRun.camp.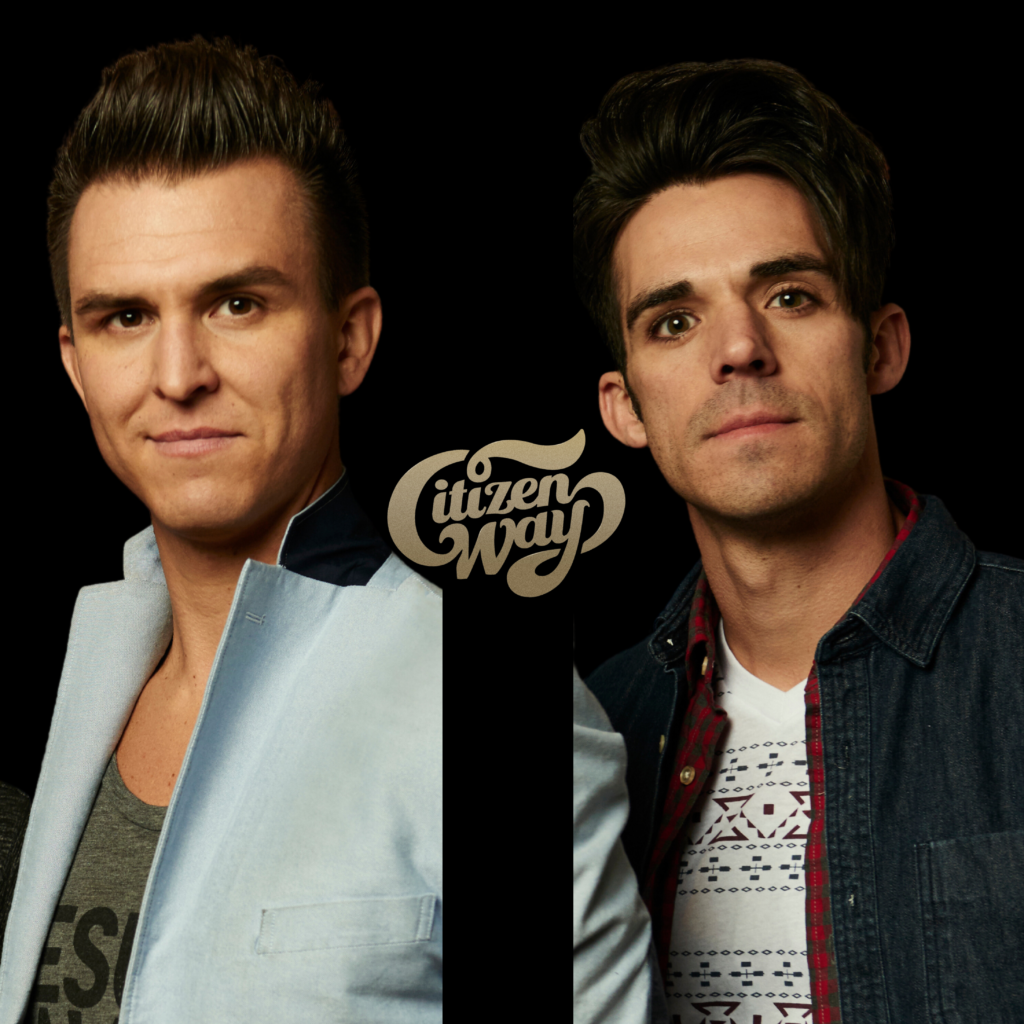 Ben Calhoun is the founder and frontman for the CCM band CITIZEN WAY. With 2 No.1s and a few Top 10s, he is also now releasing new music to the mainstream and country audiences. A family man from Franklin, TN. he is a proud husband and father of three girls.
He created General Records to assist new artists in writing, recording and releasing their songs while learning the business by owning and administering their own masters. He started Generosity Rocks, a non-profit fundraising platform for musicians, and currently assists more than 20 artists. He has been a proud ambassador for Deer Run on and off since 2021.  
Josh Calhoun is the co-founder, original drummer, and co-writer of CITIZEN WAY's biggest hits and both No.1s. A multi-instrumentalist and sought after worship leader from Wisconsin where the Calhouns grew up, he is a proud husband and father of 5 children. He and Ben have been touring together in various forms since 2000. A solo artist in his own right, he is an accomplished musician and leader.  
4-7 p.m.
Tuesday, March 5, 2024
Play to Expand the Facilities and Ministry Opportunities of Deer Run
Join us for an evening of summer fun and friendly competition at our first annual Tees Up! Tournament. This is a great opportunity to gather your friends and family for an enjoyable time together playing golf and supporting the ministry of Deer Run! Get to know fellow Deer Run supporters and friends as you partnering together to make an impact for Christ.
Corporate and personal sponsorships are available. Individual player cost is $250 and includes 2 hours of play, food, and coaching tips from Topgolf staff.
If you have questions, contact Josh Barrera at JoshB@DeerRun.camp.
Can't attend one of our fundraising events, but still want help us reach our God-sized goals?
Please consider giving a tax-deductible donation. You can donate to Deer Run at any time.
Deer Run is a 501(c)(3) nonprofit, nondenominational Christian ministry.
Learn more about Deer Run's development and expansion plans.