at Deer Run Camps & Retreats
If you're a boy mom, you and your son are sure to enjoy the early spring or fall Mother-Son Date which is packed with fun, laughter, and adventure.
Deer Run's Mother-Son Dates are a perfect opportunity to set aside the to-do list, the dinner prep, and the schoolwork to simply connect with your son through activities that will totally speak his language!
Enjoy some laid back adventures as you bond with your son during this unique "date" opportunity at camp! Whether he likes adventure, campfires, or just a hike through nature, you will be sure to enjoy this time together. Boys will be boys and a boy-mom totally gets it! Enjoy the adventures together!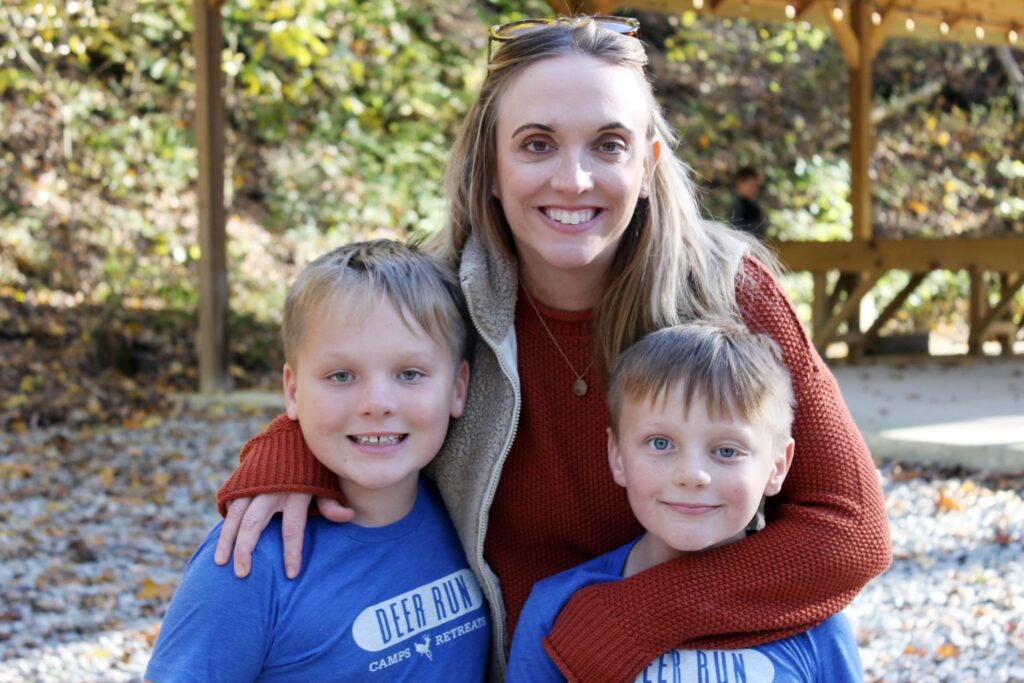 Mother-Son Fall Date
Sunday, November 5, 2023
1:00–5:00 p.m.
$35.95 per person*
'Tis the season to be thankful, and what better way to show your thanks to your son than a date just for him? Our November Mother-Son Date is the perfect opportunity to carve some me-and-you time before you dive into your busy holiday schedule! Enjoy a picnic lunch in one of the many scenic wooded areas on site, recreational activities, campfire and hike under changing leaves as The Valley transforms with autumn beauty.
picnic lunch for you to enjoy together in one of the many scenic wooded areas on site
archery & BBs range
giant swing
wagon ride
hiking, cornhole, basketball, gaga ball, carpetball, Noah's Park playground
campfire & s'mores
photo op
mother-son conversation starters and devo for building your relationship
Camp Store open for shopping & snacks
Creekside Eatery open for ice cream, hot cocoa & specialty coffees
Deer Run gift for your son
* Price includes $4.95 registration fee
Mother-Son Dinner Date
Sunday, February 25, 2024
3:00–7:00 p.m.  
$39.95 per person*
During this dinner and dancing date, boys have an opportunity to learn about how to "treat a lady" while spending valuable focused time with their mom. Before dinner, you'll enjoy outdoor activities that are both fun and strengthen your relationship. This mother-son date creates memories you will cherish for a long time.
candlelit dinner & dancing
wagon ride
campfire & s'mores
selfie scavenger hunt
hiking, cornhole, gaga ball, carpetball, Noah's Park playground
stargazing
photo op
mother-son conversation starters and devo for building your relationship
Camp Store open for shopping & snacks
Creekside Eatery open for ice cream, hot cocoa & specialty coffees
Deer Run gift for your son
* Price includes $4.95 registration fee